On April 23 of 2017, Arsenal faced off with Manchester City for the semifinals of the FA Cup and this match concluded in a 2-1 triumph for the team of Arsene Wenger but it was a very controversial game as a Sergio Aguero goal was disallowed even though it should have indeed counted.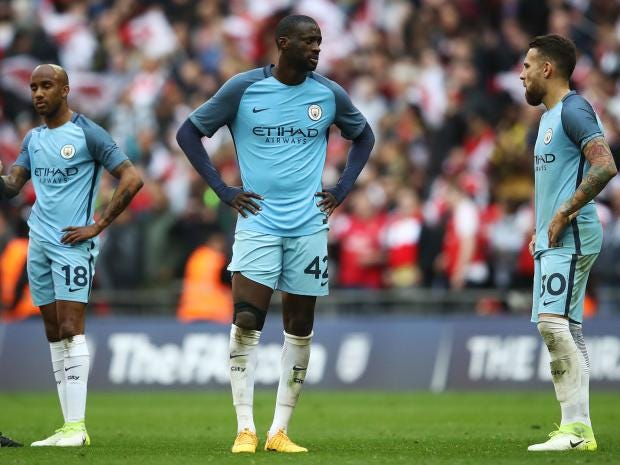 The 1
st
goal of this match arrived at the 62
nd
minute through the likes of Sergio Aguero and shortly after it appeared like Manchester City was leading 2-0 as the Argentinean attacker found the back of the net on 2 occasions but only 1 of those was actually allowed.
If Sergio Aguero's disallowed goal had indeed counted which should have, it would have given Manchester City a 2 goal lead over Arsenal and it might have been enough for the team of Pep Guardiola to secure their victory as having such a significantly big lead with only 30 minutes remaining in the game, there's a chance that Arsenal could not have overcome.
Unfortunately for Manchester City, it was Arsenal that came out on top and advanced through the next rounds of the FA Cup and YayaToure is completely furious about the decision of the referee and did not hesitate in voicing his thoughts as the Ivorian player said:
''I think the referees have to stop this. I am very disappointed. It is not the first time; there have been a couple of times.If we have to talk about referees, people are going to say "we complain" but when we see the highlights, for me it is very disappointing.Maybe on Thursday we are going to have a better referee or maybe play without a referee. I'd prefer that''
YayaToure performed for the entirety of this FA Cup semifinal match against Arsenal and was understandably frustrated by the final result as this defeat means that Manchester City will not be lifting any trophies in this season.