Manchester City legend Yaya Toure has revealed that he has no intention of retiring yet as he looks to continue playing football. The former midfielder who also played for Barcelona and Monaco Insists he has what it takes to still play at the highest level and should be given the chance to do so.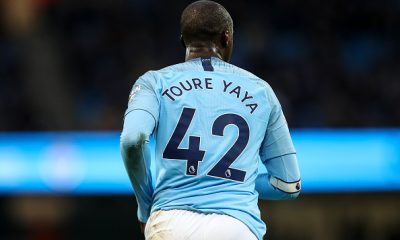 The 37-year-old wants to take on a new challenge by moving to the Italian Serie A where he looks to join an Italian club in a bid to extend his playing career.
Having been a free agent since seeing out his contracts with Chinese club Qingdao Huanghai, the former City player still takes part in training sessions with Leyton Orient, a League Two side. Toure admitted that his career is slowly fading away but claims he is not yet a finished product.
He says the fee years left in him but would want to spend the rest of those years if his career as he favors a move out wide.
Toure is one of the best midfielders to have ever played the game and also attracted interest from some clubs including Inter Milan. He also adds that he is open to receiving welcome invitations from clubs who are willing to acquire his services come January.
Toure was in an interview with Tuttomercatoweb where he disclosed that he is still out there waiting for fresh new offers that will come in for him to play for another club. One would think that at Toure's age, he would already have retired and been out of football for good, but that is rather not the case.
The midfielder said he still feels good and would regret it if he retires now instead of continuing to play football. Asides from the Italian Serie A, he said he would fancy a move either to France or a return to the England Premier League where he has fond memories.