Manchester City legend Yaya Toure is reportedly touting a move to the MLS or the Chinese Super League according to reports. Toure has been without a club since leaving Greek side Olympiakos last season and there have been speculations about the midfielder retiring. However, there are reports that say that several clubs have approached Toure in recent weeks.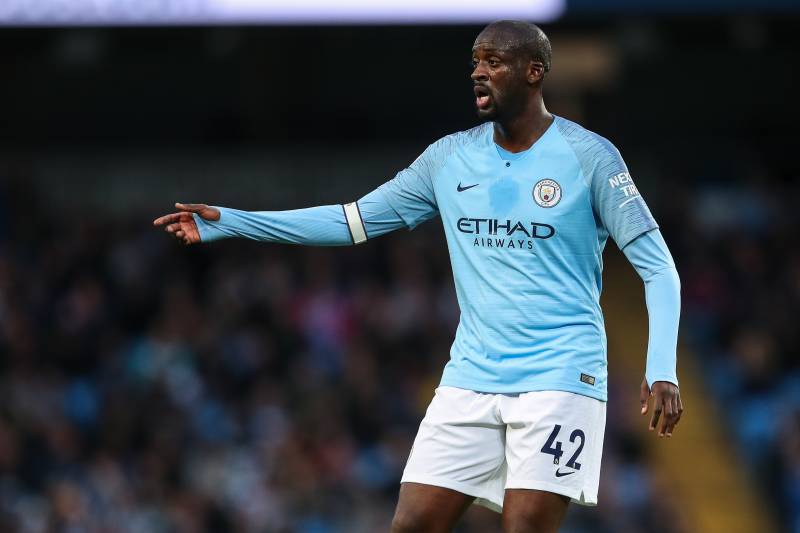 The 36-year-old feels that he can still play for 2 seasons and has been weighing offers from the MLS and Chinese Super League. Toure is considered as one of the finest midfielders to have graced the Premier League in the past decade.
He was part of the quintet of City players that provided the thrust for the Manchester club to begin its ascent to the top of the EPL. Signed from Barcelona, Toure enjoyed a shift from a defensive midfielder to a more attacking role under Roberto Mancini.
During his prime, he was a midfield beast capable of bulldozing himself into the box before finishing with his excellent shooting skills. He is also the second midfielder after Frank Lampard to score 20 goals in the EPL when he led Manchester City to the EPL triumph in 2014.
During his time with Manchester City, the Ivorian won three Premier League titles among other accolades. He was also part of the Ivory Coast side that won the Afcon in 2015 captaining his country to the regional championship.
It remains to be seen which option he would take at this time with the MLS giving a more settled option while the Chinese Super League offers more money. It is understood that a final decision will be taken in the coming weeks regarding his decision. Manchester City fans will be hoping that he gets the best end to his career that befits his legendary status.