Ivorian football legend Yaya Toure is impressing in his role as a coach with the youth team setup at Tottenham Hotspur according to the reportscoming out of the British media. It was reported by the Daily Express that Yaya Toure is making a big impact at Spurs following his appointment as a coach for the various youth teams at the club until the end of the season.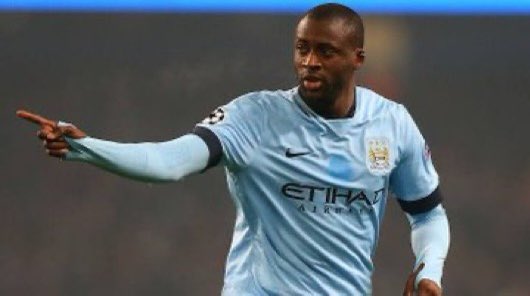 Yaya Toure joined Spurs in a coaching capacity in December 2021 and was drafted into the youth team setup immediately. A recent report from the Daily Mail stated that the former Barcelona, AS Monaco and Manchester City midfielder could be made a permanent coach in the Tottenham Hotspur youth team setup, but the report is said to be wide off the mark by sources close to Caught Offside. For now, the Manchester City legend is a youth team coach at Spurs until the end of the season.
Ex-Manchester City star Yaya Toure joined Tottenham Hotspur some weeks after Italian tactician Antonio Conte was made their new manager and the former Juventus, Chelsea and Italian senior national team boss has made a big impact at the club after taking a struggling team from mid-table to fourth spot on the Premier League log ahead of their final six games.
In their quest for a top-four finish, Conte and Spurs have been aided by a return of six wins in their last seven league games before the shock 1-0 loss at home to Brighton on Saturday lunchtime. Belgian international Leandro Trossard was the recipient of the winning goal just before the final whistle as he put a dent to the top-four quest of the home team.
As things stand, Conte and Tottenham Hotspur are in fourth spot on goal difference from North London rivals Arsenal.