Manchester City star player, Yaya Toure has said that the club's boss pep Guardiola will need more time to adapt into English football.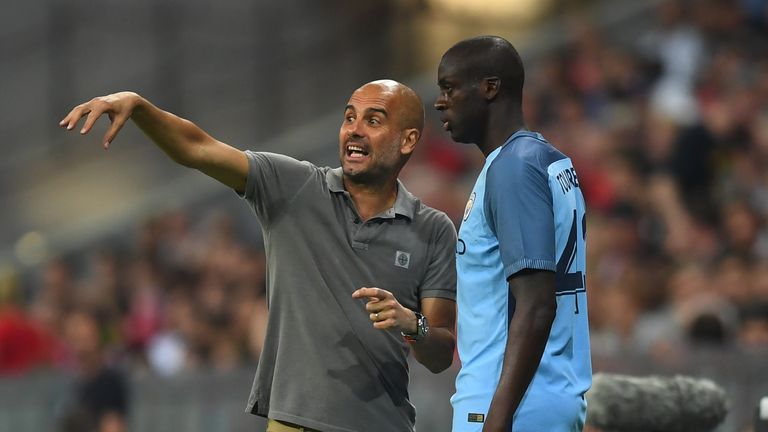 However, the Ivorian player strongly believes that the former Barcelona boss has what it takes to lead the team forward.
He is convinced that Guardiola can get things in order and turn his team to the next Barcelona. Ever since Guardiola arrived at Manchester City, Yaya Toure had been faced with quite a difficult season as he had been frozen out for a while up till the end of last month. It was decisively not the best season for him at the Etihad.
However, Toure is back in the fold and he has expressed his optimism about the manager's ability. He believes hat with time, Guardiola can transform Manchester City into a European beast that will dominate the sport in the same way Barcelona did during his time as coach in Spain at the Nou camp.
Toure, who recalls the coach's glory days with the Catalans, has said that all that is needed is time for the coach to understand the inner workings of English football. He said:
"I think he's seen how difficult this league is physically, but he's a very intelligent guy, he understands football very well. He always has to win, to conquer a league, but he's seen that here in England it's complicated because, as we've said before in England, you need to be very strong in the second balls and also the third and the firsts."
He opined that once Guardiola got well acquainted with the English league, the victories will surely come, stressing that the club had a lot of really good players like Kevin De Bryune and David Silva.
Toure who has had a spat with Guardiola said he had no problem with the coach rotating the squad. He said that he had worked with the Spaniard for two years at Barcelona and he has more years ahead to get to know him more.