Arsenal's new signing Thomas Partey has disclosed that he wishes to showcase the defending attributes of Michael Essien and the attacking masterclass of Yaya Toure in the Premier League. The Ghana international midfielder joined the Gunners from Spanish side Atlético Madrid in the summer and has declared that he wants to be a crucial part of the London Club's defensive and offensive departments.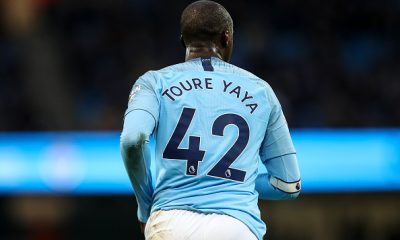 Toure and Essien played for Manchester City and Chelsea respectively and have both gone down as two of the best African players to ever set foot in the English League.
Having switched Atlético Madrid for Arsenal in a deadline day move which cost a total of £45 million, 27-year-old Partey has been given the stage by manager Mikel Arteta to become a key figure in the club's midfield.
Partey was in an interview with Sky Sports where he made the admission, saying that having both attacking and defensive qualities is a good thing, especially for a midfielder who wants to thrive in the Premier League.
He said he is mostly seen as a defensive player, but with his intelligence in the game, he can read play carefully to determine when to try and score a goal. He added that in a situation where his team is already 2-0 up and there is little time left, he would see it as the best time to try and get on the scoresheet by moving the ball forward and attempting a shot on goal.
The player was handed his debut by Atlético Madrid manager Diego Someone back in 2015. A manager that helped him improve his game by urging him to become the best version of the player he can ever be. He would go on to make 188 appearances for the Spanish club.