If a list is prepared and it contains some of the toughest midfielders to ever face in the Premier League, it would surely contain former Manchester City midfielder, Yaya Toure. The Ivorian was a complete package and possessed all the ingredients needed to become an all-round midfield star while playing his grade in the Premier League.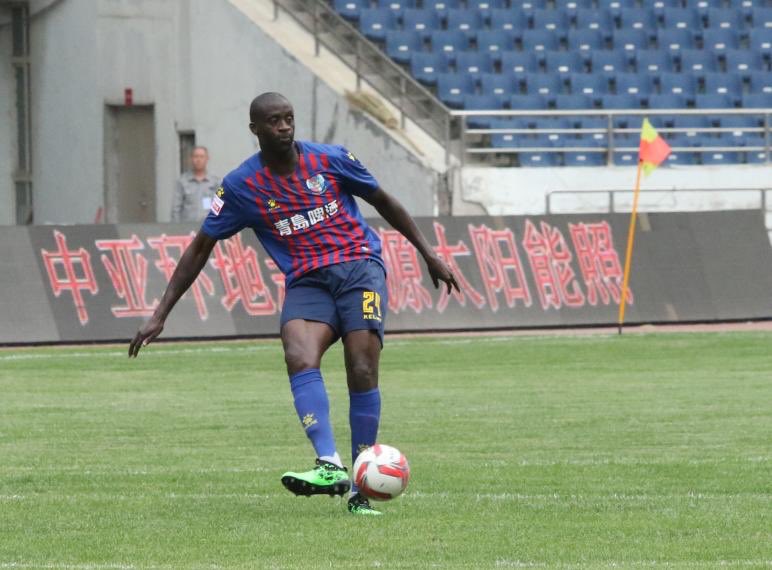 Many players past and present have spoken of how much of a good player he was, and he surely does deserve every ounce of praise he has been showered. One of these players to have shared their encounter with the big Ivorian is former City midfielder, Michael Brown.
Brown was in the studio with fellow ex-players as they gathered
to talk about the players they relished coming up against back then, including whom they were scared of facing. And of course, Yaya was a guest appearance on the list of those who were socialized in terrorizing defenders.
Manchester City met West London outfit Fulham in March 2014 in what was a very fruitful and eventful afternoon for Yaya Toure. The former African Player of The Year flourished in the match and grabbed a hat-trick in the process, causing terror to the Fulham defenders in the entire match. The game ended 5-0 and as expected, Yaya was the star of the show.
Brown, in the company of Shaun Wright-Phillips and Shaun Goater spoke about the Ivorian and they all concluded that he deserves to go down as one of the best midfielders that have ever played in the English Premier League.
Brown said that when he was 37 years old, he was playing for Leeds and his team visited the Etihad in one of his last games as a footballer. He said as soon as he set foot on the pitch, he knew it was going to be a long afternoon. He said that before he could blend into the game, his side were already 4-0 down.
Brown concluded that the influence of Yaya Tours had at City would also go down as one of the best in the club's history.