New Tottenham Hotspur midfielder Yves Bissouma has revealed that Manchester City legend Yaya Toure is his football idol. He talked about Yaya Toure being his hero as a child in a video posted on the Tottenham Hotspur Twitter handle last week.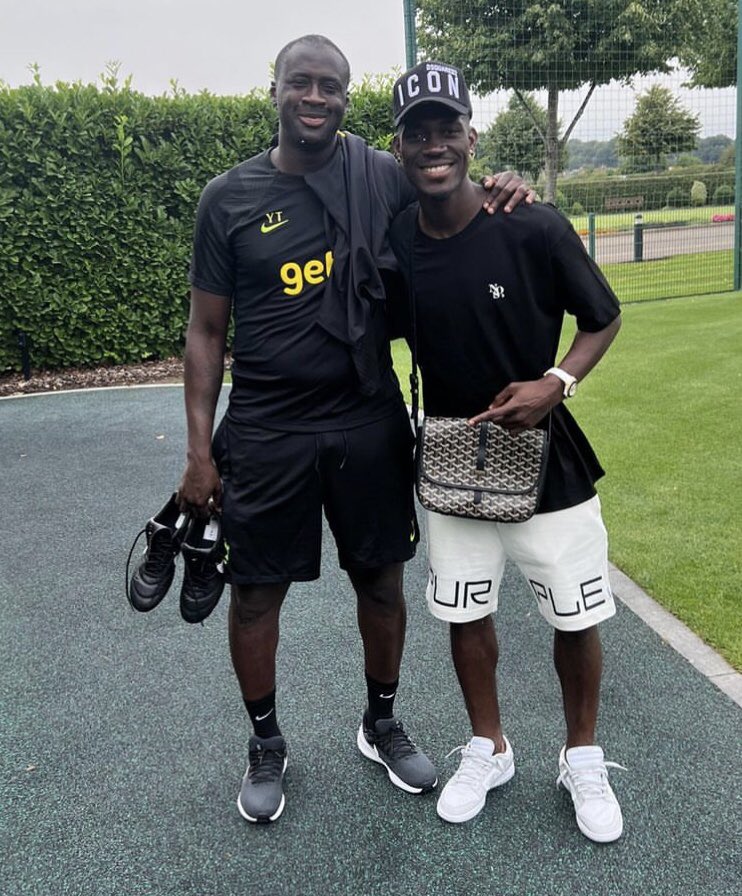 Yaya Toure is back at Tottenham Hotspur as a coach in their academy on a permanent deal. His role as a Spurs coach was confirmed in the summer. He had a temporary academy coaching role at the club last season. The former Manchester City player arrived as a permanent academy coach at Tottenham Hotspur this summer and around one month after the North London club signed Malian star Bissouma. Spurs paid around £25m to secure the transfer of Bissouma from fellow Premier League side Brighton and Hove Albion. He had one year left on his last contract with the Seagulls.
Bissouma sat down with Yaya for a chat and the video was posted by Tottenham Hotspur. The Malian midfielder joked about coming for the Ballond'or after his discussion with Yaya Tourein addition to saying that the Ivorian star was his football hero as a child.
Since signing for Tottenham Hotspur this summer, Bissouma has not been able to feature regularly in the starting XI. He has played from the start just once in a Spurs shirt as manager Antonio Conte prefers the central midfield duo of Rodrigo Bentancur and Pierre-Emile Hojbjerg. Bissouma has one start and five substitute appearances in the Premier League this season. His only start came in the 1-1 draw with hosts West Ham United last month. Bissouma played the whole game as the two London teams settled for a draw.
Bissouma would be keen to make his second league start for Spurs in their North London Derby clash at Arsenal this weekend. The two North London teams meet on Saturday lunchtime.